---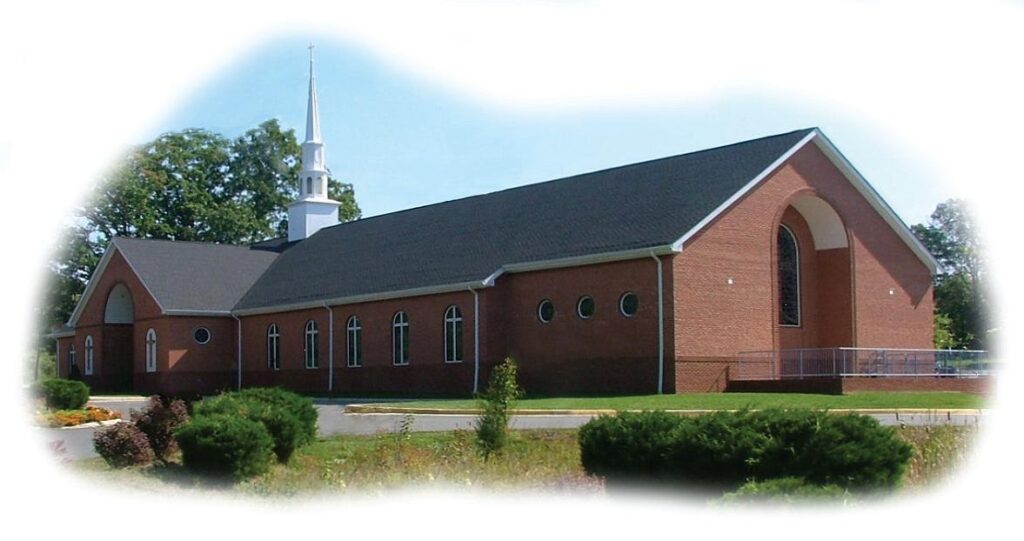 In 1868, Reverend Robert Woodson, Pastor of Zion Baptist Church in Alexandria Virginia, settled near the Town of Herndon, where there were no Baptist churches in the area at that time. It is said he discovered only one Baptist person in the entire community, Mrs. Ellen Thompson. Reverend Woodson interested her in organizing the church and after much hard work, his efforts resulted in the organization of the Colored Church on October 10, 1868. In 1871, the name was changed to the Woodson Mission Church. A short time after 1871, the name was changed to Oak Grove Baptist Church.
The community of Oak Grove is located in Sterling, Virginia in the County of Loudoun bordering Fairfax County. It is one of five similar communities in Eastern Loudoun County that was founded by former slaves after the Civil War ended in 1865. The name Oak Grove was given in part to the stately oak tress surrounding the church grounds, whose towering tops pointed heavenward toward God whom those few followers had decided to worship.
Reverend Robert Woodson was the first of 12 pastors of Oak Grove. He and three other ministers served as pastors during the first 17 years of the church's existence. They served an unknown amount of service, between 1868- 1885.

Oak Grove Baptist Church had dedicated and faithful women in its congregation from the very start. These women contributed mightily toward its success. Mrs. Ellen Thompson, who worked so faithfully with Reverend Woodson in his efforts to establish this church, was its first female member and the first mother of Oak Grove. The late Sister Katherine Plummer left the church her entire estate of land, home and personal property after her death in 1945. Sister Jannie Jackson left her life insurance proceeds to the church. Our second Mother of the Church, Sister Ada Lee, was the longest standing member in our history. The Oak Grove Baptist Church Family shared in the fruits of Sister Lee's labor for 90 years, from 1908 to 1998. She went home to glory at an earthly age of 107 in 1998.
In addition to the dedicated female church members, there were many unnamed faithful workers who contributed to the growth of Oak Grove over the years. Because God placed champion donors in our midst, the Oak Grove property grew from a "little ole' spot" beside the railroad track to a six acre property next to the current WO&D bicycle trail. Tragically, during the period 1893-1918, several church records were destroyed by fire, but by His Grace, Oak Grove Baptist Church continued to progress in its service to God and to the community. We thank God for all who gave service through the years.
In the mid-1970s, Rev. Dr. Hennie Brown Jr. began his tenure as faithful servant, a progressive leader, and a builder that led OGBC into the new millennium. Through Pastor Brown's tutelage, blessings, and coaching, over twenty ministers were licensed to preach. Some are ordained, and several have become pastors of their own churches. Many of our present ministries at Oak Grove were initiated under his leadership. We thank God for his 32 years of service and leadership. The Church designated him as Pastor Emeritus in November 2009.
During the three-year period from November 2008 to April 2011, Oak Grove was without a pastor. The Chairman of the Deacon Ministry at the time, Deacon John W. Diggs Sr., assumed the leadership responsibility. The Rev. Dr. Alvin Thomas was appointed as Interim Pastor in 2009 and served diligently for two years. In 2011 God sent the Rev. Gregory Spurlock, 43 years young, from Chester, Virginia. Rev. Spurlock is a preacher, a father, a husband, a leader, a teacher, and a divinity student. He is a man of God who comes ready to lead Oak Grove to new heights as he executes his vision to serve.